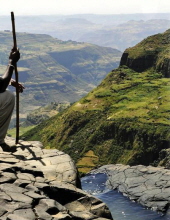 Obituary for Edward Frank Graham
Born August 12, 1928 in Palo Alto. Preceded in death by parents Leah A and Joseph J Graham; sister Margaret Anne Graham; and nephew John Graham. Survived by brother Robert Graham (Camille), and 22 nieces and nephews. Died May 19, 2019 in Daly City after a short illness, with family present.

Edward graduated from Sequoia High School in Redwood City in 1945. He served in the US Army Officer Training Program at Fort Douglas after high school. Edward graduated from Stanford University in 1950 with a bachelor of science degree in civil engineering. He retired in 1988 after a 37 year career as a civil engineer with the State of California Department of Transportation where he excelled as a traffic engineer.

Edward was a world traveler, who visited all 7 continents. He was also a train enthusiast who traveled the world in pursuit of riding a train he had never been on. He worked for Southern Pacific Railroad as a teenager and during his college years. Over the course of 8 decades he rode trains in 99 countries. His 100th country was to be Ethiopia this September. He attended the celebration of the 150th anniversary of the completion of the transcontinental railroad in Promontory Utah one week before he passed away. Edward was very involved as an officer in local and national historical railway associations, and was considered an expert on everything to do with railways in both the United States and Europe.

Edward was also involved with the relocation and restoration of the Colma Railroad Depot, and most recently served as a board member of the Colma Historical Association, whose museum is located in the depot.

Ed was a loving brother and a dedicated uncle who rarely missed a family celebration. He had a full and rewarding life doing what he enjoyed yet always had time for others.

The family requests donations to the charity of your choice in lieu of sending flowers.