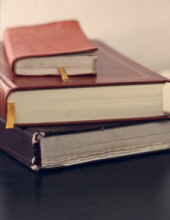 Obituary for Daniel W. Hoppe
Dan Hoppe, 79, passed away April 3, 2018, after a short illness.  Born Daniel William, the eldest of 5 children born to Bert Hoppe and Dorothy McCarthy, was brought into the world on May 16, 1945 in San Francisco. 
A long time Mountain View resident and retired Mountain View Police Officer, Dan enjoyed continuing his education, eventually receiving his S.J.D., the outdoors, supporting the community as a member of Kiwanis and having BBQ's with his family.
He is survived by his wife of 67 years, Bonnie, sons Bruce and Eric, daughters Sheila and Susan, grandsons Nico and James and siblings Diane Tamisea, Michael Hoppe and Richard Hoppe.
Dan's final resting place will be at Gate of Heaven Cemetery Los Altos, CA.